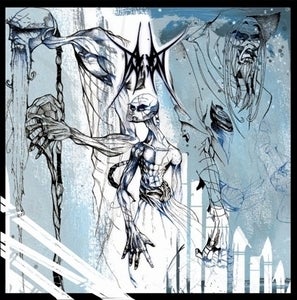 £

5.99 - On Sale
Price includes Worldwide shipping!
Despite the title this is the debut from this highly experimental French band.
So, basically, this album is just crazy. But what would someone expect while reading "sounds like Atrox and Arch Enemy with everything in between"? I must say it's one of the best avant-garde metal debut albums I've ever heard. The singer, Nehl Aelin, is probably the most versatile singer in metal nowadays. She can do anything, from growls, low jazzy vocals to high operatic and extreme 'a la Monika Edvardsen' vocals. - metal-archives.com
Track list:
1. Preface
2. Chrysalis
3. Beyond the Sky
4. Khamsin
5. Reflections
6. Awake
7. The Golden Vortex of Kaltaz
8. The Secret of Time
9. Stolen Tears
10. Transe : H.L.4
11. The Bottle of Lie
*IMPORTANT NOTE* - I am afraid we can no longer accept orders from Mexico due to the very high percentage of mail that goes missing in transit. We're very sorry for this but it is beyond our control and I thank you for your understanding.