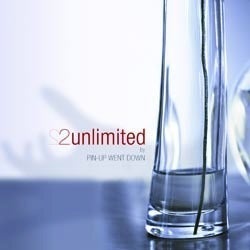 £

5.99 - On Sale
Price includes worldwide shipping!
The debut avant garde masterpice from this amazing French project featuring members of Carnival in Coal and Penumbra. A genre-hopping spectacular that covers more musical ground than your ears will believe.
To sum up Pin-Up Went Down's musical debut I must say I am extremely happy to know these two talented musicians with weird fantasies to turn them into reality. Their first album is surprisingly eclectic and delivered with overwhelming musical and vocal production, it's one of the most promising first-time debut releases of all time of avantgarde music. Not joking. - www.avantgarde-metal.com
Track list:
01 - Intrusion
02 - Esthete Piggie
03 - Nearly Dead Bat Make Up
04 - Cadavre Exquis
05 - Pussy Worship
06 - Get Ready To Sweep
07 - Yo-Yo Yes Then No
08 - Only Some Shitty Chemical Stuff
09 - Human Beat Box Deluxe
10 - Feat.Me/Feat.Us
11 - Be My Idol Then My Fall
12 - Serie Z I
13 - Serie Z II
*IMPORTANT NOTE* - I am afraid we can no longer accept orders from Mexico due to the very high percentage of mail that goes missing in transit. We're very sorry for this but it is beyond our control and I thank you for your understanding.